Job Openings
Join us as we strive to bring innovative cloud technology solutions to growing businesses around the globe.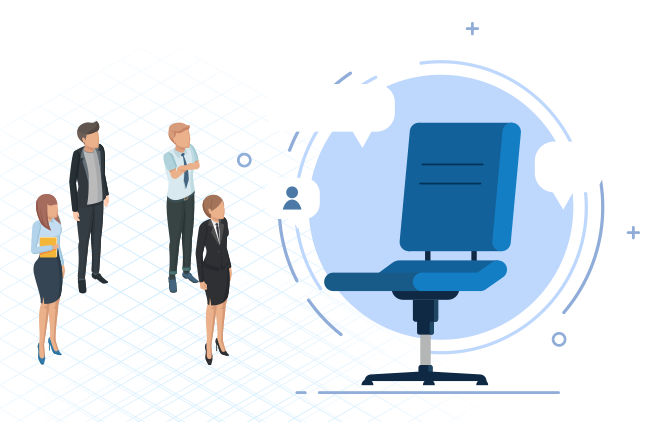 [vc_row][vc_column][vc_column_text css="%7B%22default%22%3A%7B%22color%22%3A%22%23666666%22%2C%22font-size%22%3A%2216px%22%2C%22font-weight%22%3A%22400%22%7D%7D"]
Job Description
We are looking for an energetic and self-motivated marketing intern to join our growing marketing department. You will work closely with the marketing lead on multiple initiatives to assist with new business efforts and marketing support.
Essential Duties and Responsibilities
Performing market analysis and research on competition.

Assist in developing  a go-to market strategy and plan for each quarter.

Assist with the creation of content for social media platforms, website management, promotional emails, blogs, newsletter and other marketing collateral.

Measuring performance of marketing efforts using analytics tools and creating reports.

Collaborating with cross-functional teams and aligning marketing efforts with business objectives.

Assisting with daily administrative duties.
Skills and Competencies
In depth understanding of different marketing techniques.

Knowledge of marketing tools is a must (e.g., Google Analytics, HubSpot, Mautic, Semrush or similar, etc.)

Familiarity with design software (e.g., Canva, Illustrator, Photoshop, etc.).

Familiarity with major social media platforms ( LinkedIn, Twitter, etc.).

Excellent verbal and written communication skills.

Knowledge of google workspace.

Self-starter with ability to work independently.

Comfortable with multitasking in a deadline-driven environment.
Education and Experience Requirements
Bachelor's / Master's degree in marketing, business, or a related field.

Professional certifications like Digital Marketing or equivalent are preferred.

Previous marketing experience, either in a professional capacity or through relevant coursework, is an added advantage.
[/vc_column_text][/vc_column][/vc_row]
[vc_row][vc_column][vc_column_text css="%7B%22default%22%3A%7B%22color%22%3A%22%23666666%22%2C%22font-size%22%3A%2216px%22%2C%22font-weight%22%3A%22400%22%7D%7D"]
Job Summary
We are seeking energetic, self-motivated individuals to immediately join our team. The person will be responsible for providing support and assistance in various human resource and administrative functions within the organization. Also needs to work with all the departments to ensure the smooth operation of day-to-day activities and contribute to the overall success of the organization.
Essential Duties and Responsibilities:
Drive recruitment process, including job postings, candidate screening, and interviews.

Coordinate new employee onboarding activities, such as orientation and paperwork.

Maintain employee records and ensure they are up to date, accurate, and confidential.

Assist in managing HR databases and systems, including time and attendance, leave tracking & time sheet

Identify the need for new policies or updates to existing policies based on changes in laws, regulations, or organizational needs.

Seek feedback from employees, managers, and other stakeholders to assess policy effectiveness and address any concerns or gaps.

Monitor policy adherence and address violations or non-compliance through appropriate disciplinary measures.

Ensure consistent and fair enforcement of policies across the organization.

Assist in implementing employee engagement initiatives and programs

Collaborate with cross-functional teams to ensure seamless coordination and execution of All-Hands and other meetings

(Occasional travel will be necessary for coordinating the events).

Assist in identifying training needs and recommending appropriate development programs.

Assist in salary reviews and compensation bench marking exercises.

Assist in the performance management process, including goal setting, performance appraisals, and feedback sessions.

Manage and maintain inventories.
Skills and Competencies
A solid understanding of HR principles, and practices includes knowledge of recruitment and selection, on boarding, employee relations, performance management, compensation and benefits, training and development, and HR compliance.

Building and maintaining positive relationships with employees is essential. This includes addressing employee concerns, resolving conflicts, and fostering a positive work environment.

Ability to prioritize tasks, manage multiple responsibilities, and meet deadlines effectively.

Excellent verbal and written communication skills to effectively interact with employees at all levels of the organization.

Strong problem-solving skills to analyze complex situations, identify solutions, and make sound decisions.

Maintaining a high level of ethical conduct and handling sensitive employee information with strict confidentiality.
Qualification and Experience
A Bachelors Degree in Human resources / Business Administration / Related fields

5 to 8 yrs experience
[/vc_column_text][/vc_column][/vc_row][vc_row][vc_column][vc_column_text][/vc_column_text][/vc_column][/vc_row]
[vc_row][vc_column][vc_column_text css="%7B%22default%22%3A%7B%22color%22%3A%22%23666666%22%2C%22font-size%22%3A%2216px%22%2C%22font-weight%22%3A%22400%22%7D%7D"]
Job Summary
We are seeking an energetic, self-knowledge of Linux based system motivated individual to immediately join our passionate team. This individual will lead projects and also be part of the team providing high quality 24/7 remote management services for cloud & dedicated datacenter systems which include designing & provisioning, monitoring, system administration, software patches/updates, backup and restore, problem troubleshooting/resolution/escalation, etc.
Duties &Responsibilities
Automation for tasks like deployment of servers and application software across environment
Troubleshoot to identify the root cause and work towards faster workarounds and resolution of reported issues
Quickly & effectively utilize existing tools and utilities to improve the troubleshooting process in the long run
Ensure the stability and availability of Application operation components running on Public Clouds
Participate in 24/7 on-call rotation to support production environments and shift work
Control infrastructure costs by continually looking for opportunities to right-size the servers and services
Migrate on-premises workloads to the cloud (AWS/GCP/Azure)
Respond to alerts of application instability, identifying root cause, and corrective actions
Plan, schedule and ensure timely project deliverables & milestones
Create and maintain runbook, technical and operational documents
Skills and Competencies
Knowledge of relational databases including SQL Server, Oracle, Postgres or MySQL
Proven ability to work in a team-oriented environment, providing back up support to team members & establishing/maintaining effective work relationships with co-workers within and across functional areas.
Ability to work independently.
Qualification and Experience
2 to 3 years of experience in Linux Systems, Web Server technologies including IIS, Nginx,Tomcat,WebLogic,WebSphere and Apache Web Server
Certification in AWS/GCP/Azure will be an added advantage
Experience in a modern software development environment that is agile and incorporates DevOps practices
Hands-on experience with DevOps tools like Jenkins, Maven, Git, BitBucket
Experience with Cloud platforms like AWS/GCP/Azure
Experience in Python, Terraform, PowerShell
Experience in containerization and orchestration (Kubernetes)
Configuration management using Ansible
Experience  with Continuous Integration and Continuous Deployment (CI/CD)
Expereince in setting up and configuring monitoring systems
[/vc_column_text][/vc_column][/vc_row]