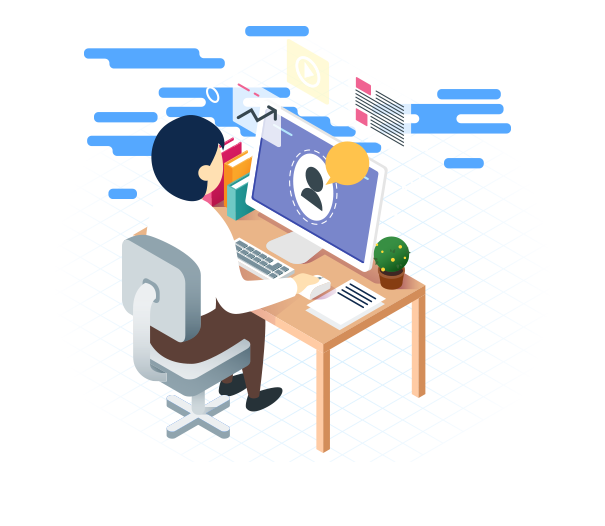 Dinoct has created this statement of its privacy policy to demonstrate our commitment to your privacy. This Privacy Policy explains the circumstances under which Dinoct through its websites including dinoct.com gathers and uses information about you, how it is protected, and how you can participate in its protection.
Dinoct provides its service through dinoct.com and other websites to you subject to the Terms of Service and this Privacy Policy, which shall be deemed part of the Terms of Service.
Personal Information
In this Privacy Statement, the term "personal information" means any information from which your identity is apparent or can be reasonably ascertained.
When you communicate with dinoct & other Dinoct websites , we may collect your contact information (such as your e-mail addresses). This contact information may be used to send news or information about dinoct and Dinoct, to analyze customer data for trends and statistics, or to send promotional material that we believe may be useful to you. If you do not wish to have your personal information used for a particular purpose, or you do not wish to receive mailings, you can e-mail us to notify us accordingly.
Cookies
Cookies are small text files stored on your computer. Any web server may store one or more cookies on your computer, or request your browser to transmit the data to the web server.
Dinoct and its websites may store cookies on your computer in order to better serve you upon your subsequent visits to this website, to compile anonymous, aggregated statistics that allow us to understand how you use our website, and to improve the structure of our website. Cookies do not identify you personally; they merely recognize your browser and do not impinge on your privacy.
Use and Disclosure of Personal Information
Dinoct will only use or disclose personal information that you have provided to us or information generated by cookies if you have authorized us to do so; if we have given you notification of the intended use or disclosure and you have not objected to that use or disclosure; if we believe that the use or disclosure is reasonably necessary to assist a law enforcement agency or an agency responsible for national security in the performance of their functions; or if we are authorized, required, or permitted by law to disclose the information. Other than stated herein, Dinoct will not disclose your personal information to third parties for any reason whatsoever.
IP Addresses
Dinoct and its websites such as dinoct.com also collects certain information, such as IP addresses, from visitors to this website. This information is logged to help diagnose technical problems and to better administer our website in order to constantly improve the quality of service. We may also track and analyze non-identifying and aggregate usage and volume statistical information from our visitors and customers.
Handling of E-mails
Dinoct will preserve the content of any e-mail you send us if we believe we have a legal requirement to do so. Your e-mail message content may be monitored by an Internet Service Provider, by Dinoct employees for troubleshooting and maintenance purposes, or where e-mail abuse is suspected.
Security of Information
Unfortunately, no data transmission over the Internet can be guaranteed as totally secure. Accordingly, although Dinoct will make every attempt to protect such information, Dinoct does not ensure or guarantee the security of any information you transmit to us, and you do so at your own risk.
When Dinoct receives your transmission, we will take all reasonable steps to preserve the security of this information in our own systems. Dinoct is committed to industry best practices concerning security measures to prevent the loss, misuse, and alteration of the information in its possession.