Finally, the annual retreat of 2022 happened and it was awesome!
Dinoct hosted its first company retreat — something we've been excited to do because it would be the first time a few of our team members would meet in person. The main objectives of this retreat was team building, improving morale and motivating employees, sharing the corporate vision and discussing the project plans.
Reunion brings joy

As a fully remote team we miss out on company lunches & occasional happy hours. So, when we do get the chance, we like to make the most of it! With this in mind, we planned a schedule that included work time with plenty of playtime as well. In terms of location, we found the best retreat venue- Water Scapes Kumarakom for our 3 days retreat.

First day was mainly spent on arriving and settling down. Everyone reached the venue by 3pm. After a Meet & Greet session, it was time for catching up with each other. Team opted for a chat session along with a dip in the pool. At night we gathered out in the garden to toast to another great day and prepare ourselves for a memorable dinner.

Second day was the main event. After breakfast, the team met up in the conference hall to kick start the day with an All Hands and workout sessions. Every team member had a chance to select and participate in this session. They handpicked a few topics and gave presentations. This was one of those few occasions where you had the developers, HR, finance, marketers and management all sit together and walk-through concepts and discussions. We also held a ceremony to recognize top achievers in various categories.

After lunch it was time for some games. For a fun team-building activity, we decided to go with blind drawing first followed by a few other games. It was a perfect demonstration of the importance of communication between the team and people.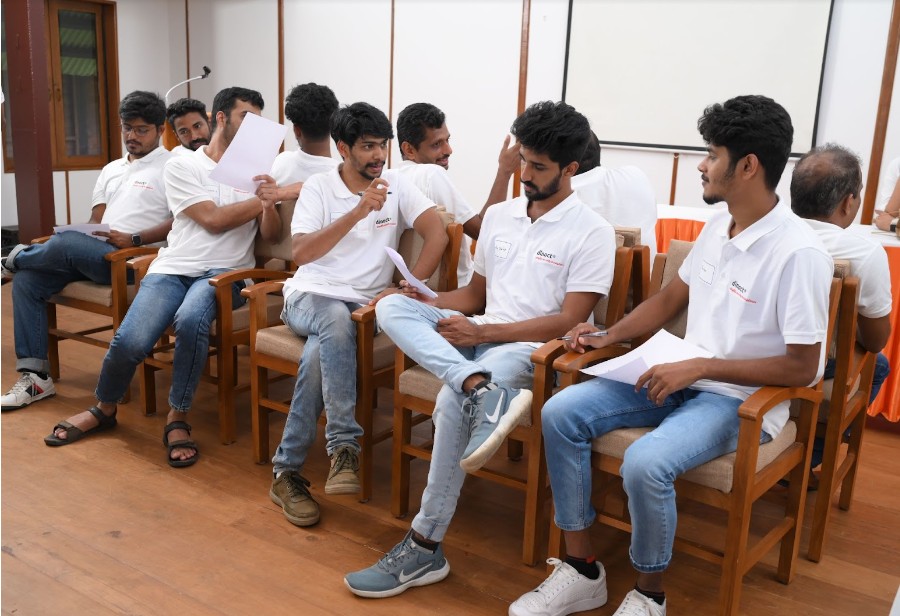 The evening was reserved for boat rides. The beauty of a sunset cruise through the backwaters was worth experiencing.

Back on land, it was time for cocktail and appetizer hour. After freshening up, everyone met for happy hour. Some key announcements were made and we winded up the day with a sumptuous dinner. Our nightly team dinners were some of the best times for bonding and it was a special thing for us to be able to physically gather around a table and share a good meal with one another.

Third day was the time for farewell. After breakfast, we packed our bags and gathered at the garden for some last minute discussions & goodbyes and then we all were on the way to our homes…

To Sum Up

In the end, everyone had a great time. After returning from Team Retreat, we realized all the more how important these in-person meetings are. It took coordination, planning, and great work ethics but we proved this type of event is quite achievable. It was nice to take a break from day-to-day work and get to know each other as people rather than co-workers. Dinoct believes in building in-person connections. The retreat was a way to bring everyone in one room outside work and get to know each other.

Our first company retreat was a roaring success and we are already planning for next year, and have a few ideas on how to make it even better. Huge thanks to everyone for making this our best team retreat!